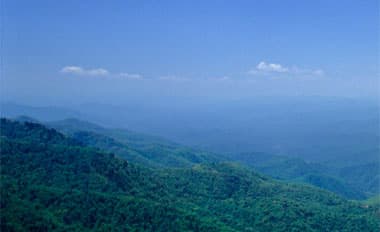 March 4, 2023
•
by Columbia Forest Products
Columbia's Newport, Vermont "Deep Roots" Garden
Now entering its third season, the team at Columbia's Newport, Vermont veneer operation is getting the prep work done for another abundant crop.
Blessed with a large, sunny space to work with, the Deep Roots Garden was a topic of discussion before the mill's Caring Team gave its support…let's take a shot at growing some great vegetables that the folks in the facility, and maybe even the larger community, could enjoy each year…
James Roberge, who has been with Columbia for 26 years and happens to be a Master Gardener (with 12 years' experience managing a 20-acre organic vegetable farm), signed on to lead the project IF it would be done the right way.
"All organic. No chemicals. That's how you start," he said. "We then use residual mill materials like wood chips to line the rows, and the cores left over from the peeling process to build the raised beds," he explained.
"It was great to put everything I've learned to work on a project like this," he said. "It took a ton of effort from a lot of people here, but look where we are now…"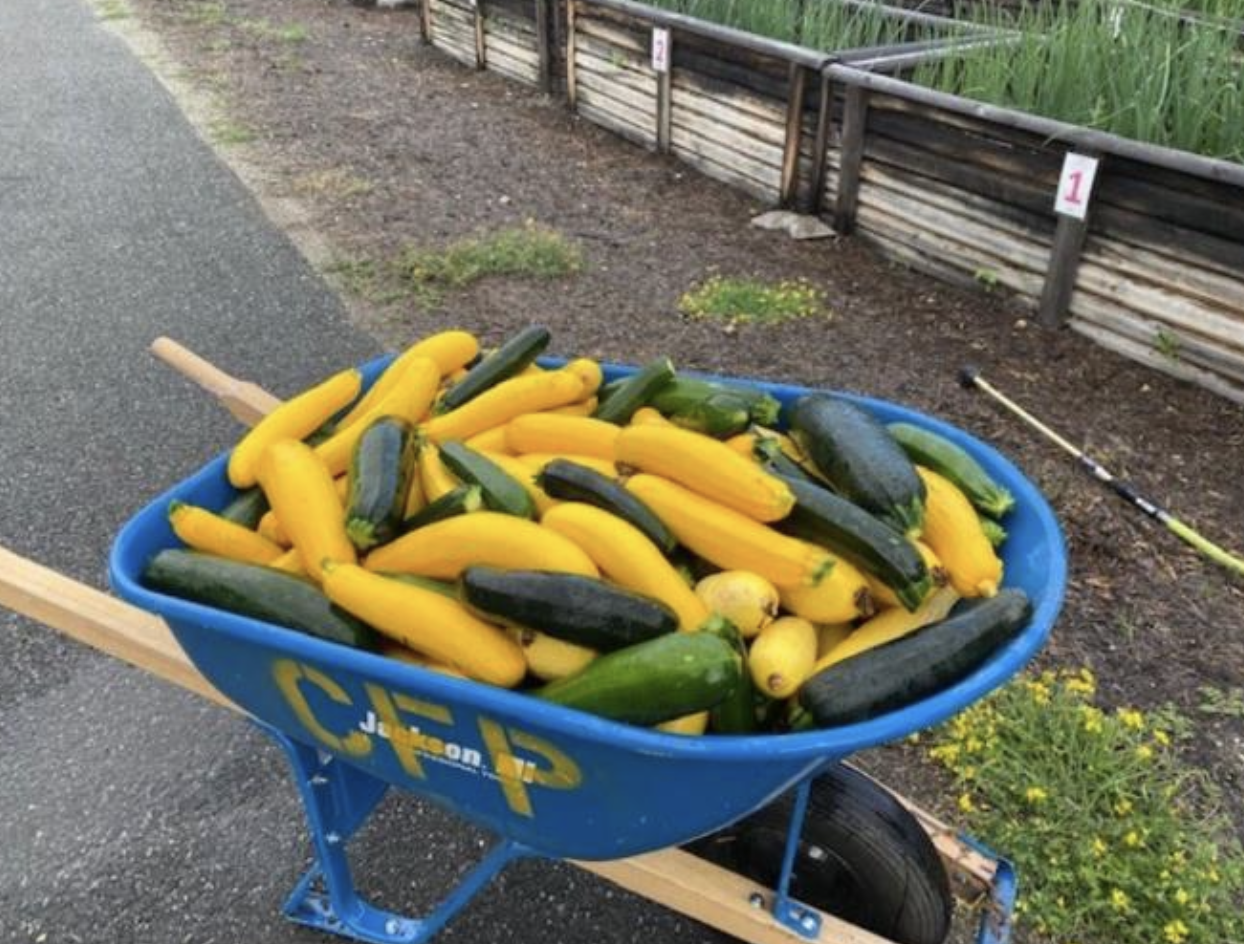 At this point, the Deep Roots Garden features twelve 100' long rows and over two dozen 3' x 8' raised beds. Roberge estimates they're harvesting a couple thousand pounds' worth of produce each year.
"This is a significant group volunteer effort, and we knew it was going to be tough to ask people who just spent 10 hours in a hot mill during the summer to stay around a few more hours and work the garden.
"Which is why we tried to make it as low-maintenance as could be – drip irrigation and plenty of weed block fabric and chips in between the rows," he said.
"The time-consuming work is the picking," explained Roberge, "and it has to be done properly. So, we've been educating our team about how to go about it."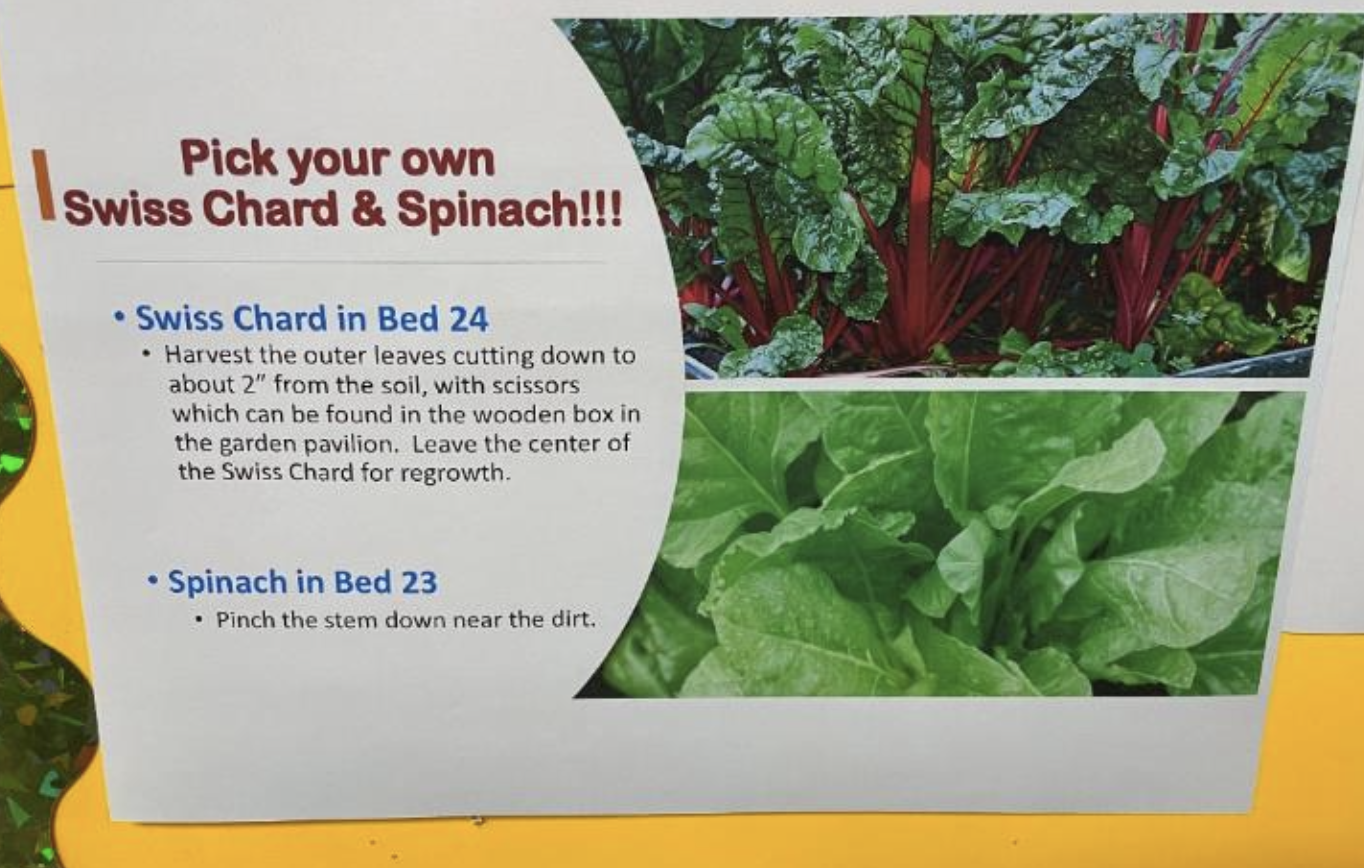 The Newport team is no stranger to Roberge sharing his Master Gardener expertise – here's James conducting a tree grafting session for his fellow employee-owners: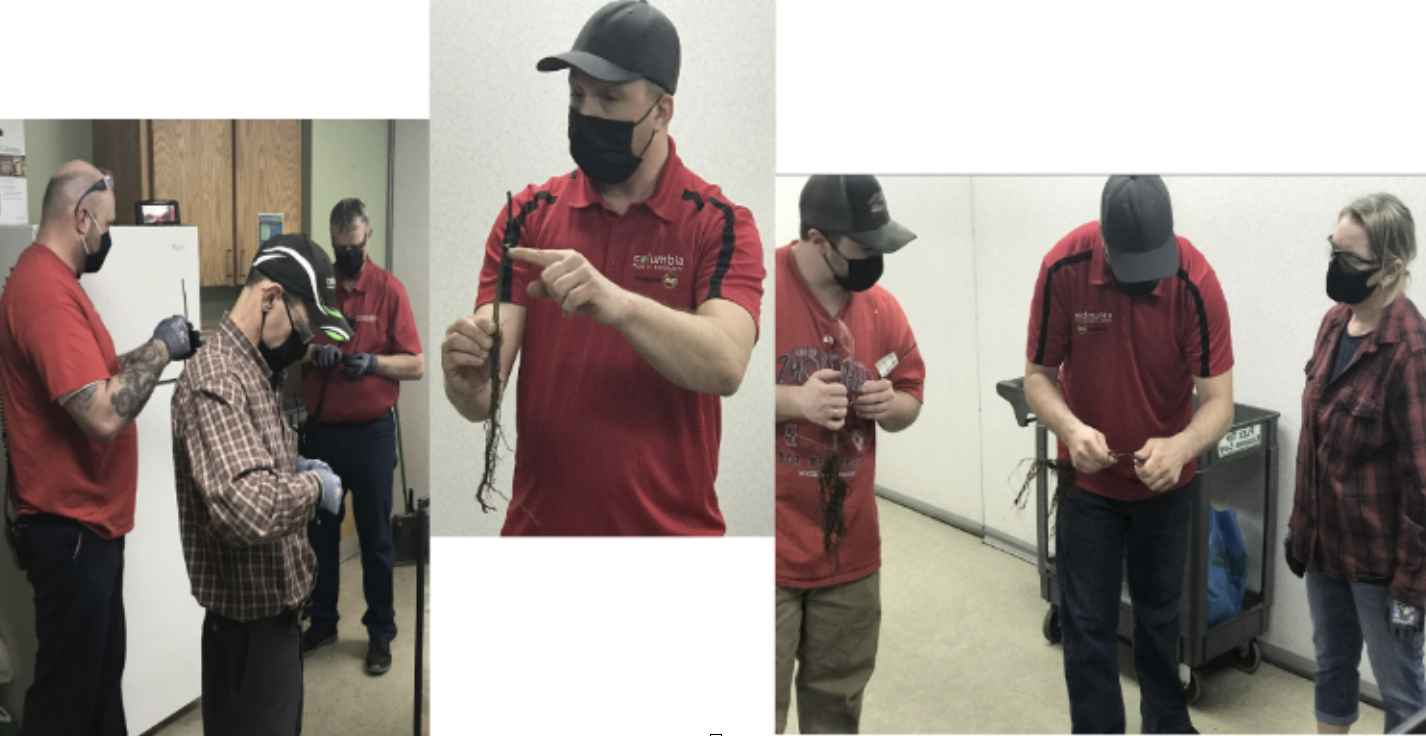 "It's rewarding to see the garden improve with time," he said. "When we began, this was dry, sandy soil where the grass always turned brown in August.
"Now, with the wood chips, the irrigation, plus the great fall leaf and manure compost, we've got a very healthy soil situation. The worms are there in full force, which is a great indicator of having the balance in place," he said.
Tanya Lamoureux, a Veneer Sales Representative, has been active in the project since it began. "I think the Deep Roots Garden is a perfect way to do something meaningful, healthy and positive for the people I work with, who have a physically tough challenge every day.
"Helping produce great vegetables that they can take home to their families is the least I can do to demonstrate my appreciation for their dedication to the Newport operation."
Sidebar: Notes from an Organic Master Gardener (James Roberge)
The key to organic gardening is the soil. Amending the soil with the best organic compost you can make or purchase is the first place to start. Stay away from any mass-produced fertilizers.
The second is Rock Powders to re-mineralize the soil (for example Azomite, Green Sand (Glauconite), Rock Phosphate, Basalt, and Limestone.)
The third is great seeds. I would never buy seed from national brands…I feel they are genetically inferior.
My favorite seed companies are Johnny's Selected Seeds out of Maine, and Fedco Seeds out of Maine. Their seeds are genetically superior to most other seeds available for the Northeast.
Best book for organic gardening is The New Organic Grower by Eliot Coleman.