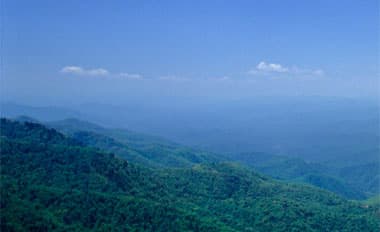 May 24, 2023
•
by Columbia Forest Products
Our lives' dependence on the forests around us is mirrored by the intrinsic human need for artistic expression. However, the connection between wood and art goes beyond just this shared bond.
Wood can be a backdrop for art…
The Granville Center for the Arts is a non-profit run 100% by volunteers, dedicated to fostering a vibrant, accessible and inclusive environment for artistic expression. In short, The Granville Center was built on generosity and a desire to share art with a community. It's no surprise that the walls of such a center are decorated with PureBond, made by a company dedicated to "sharing the success."
When the center's building was donated, the original cinderblock walls were a cold, and not visually appealing background for art! Founder Ryan McGuire reached out to Columbia Forest Products to remedy this problem. Now, the walls are covered in PureBond – a breath of fresh air – that enhances the art and artists.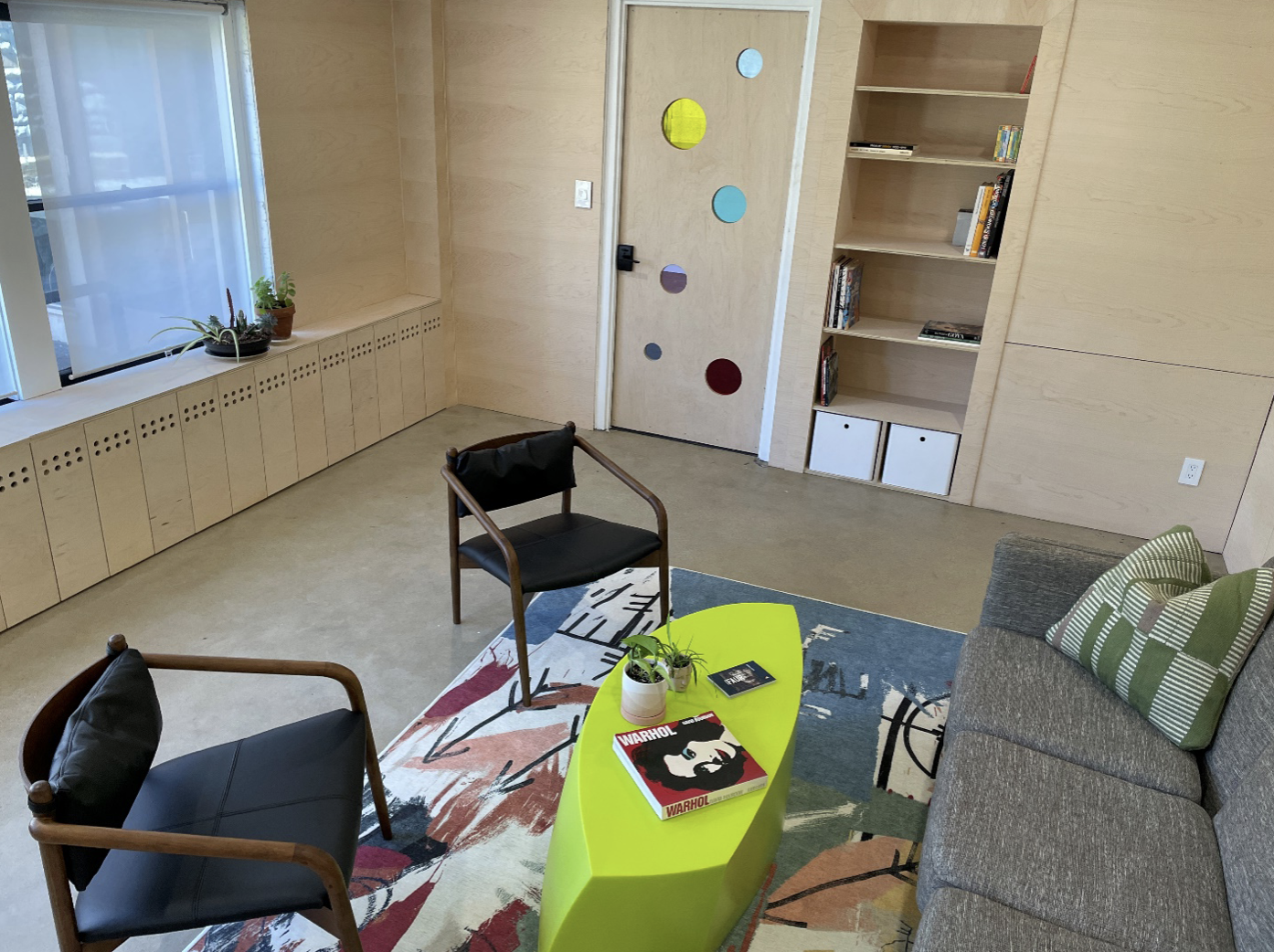 The PureBond walls are also refreshing backdrop to community theater, author talks, art workshops, poetry readings and more. It is the hope of Columbia Forest Products that our presence will help, in however small a way, to inspire wonderful things to be enjoyed in this center and community.
Here's what The Granville Center for the Arts had to say:
"From the custom door to beautiful wall coverings, the contribution of Columbia's PureBond panels was invaluable in turning the center into a true work of art."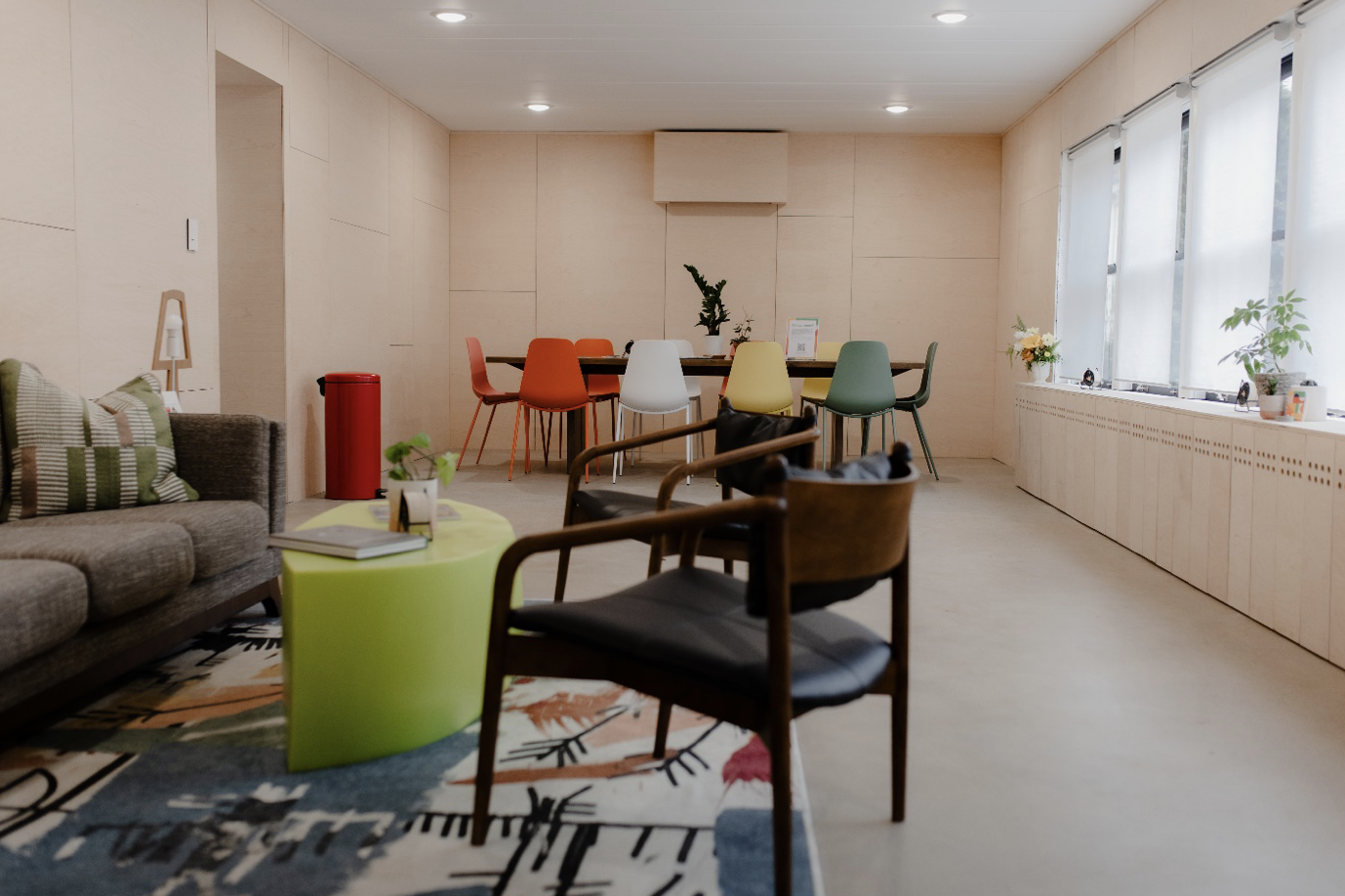 "It's rare to encounter a company that is so deeply moved by the creative endeavors of a volunteer-based arts center. But CFP's enthusiasm and eagerness to support our project is remarkable."
Here are some musicians in the new space.
Wood can be a tool for art…
Woodblock printing is among the oldest forms of printmaking, used first in the 2nd century. Today, Lyell Castonguay is dedicated to sharing this ancient technique with the public. Lyell founded BIG INK in 2012 after working at a studio where he became known for his large prints.
It was at that studio where he first discovered PureBond Cherry panels. "I was trying to find something that was consistent, easy to use and easy to get. There are very few voids and the quality of the material is very consistent," he said.
Lyell still uses and recommends Cherry PureBond plywood because of its unique grain pattern and depth of layers. It also connects him back to the first makers of woodblock prints, who used solid Cherry blocks.
Workshop attendees work for months in advance on their wood carvings until BIG INK arrives with their signature BIG Tuna printing press to bring a culmination to all that effort. They host 18 workshops a year, and each patron is provided tools, online instruction and a sample of PureBond to practice on before carving on full-sized sheets.
That's right — each attendee makes their prints on at least a 24-inch x 46-inch panel, some opting for as big as 40 inches x 96 inches. When asked why the large format, Lyell said, "It's the physicality of the process. I'm a sucker for delayed gratification. It really does take hours and hours to carve." He added, "The bigger the piece, the bigger the wow factor."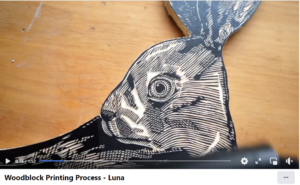 His advice to anyone interested in woodblock printing? Take the leap and give it a try. "It can be a little nerve-wracking, but part of the process is embracing the fact it will always come out a little different than you're expecting. If you knew exactly how it was going to turn out, it would be a lot less fun." Lyell added that woodblock printing is accessible to most people, only requiring ink, wood, inexpensive carving tools, and paper.
You can sign up for a BIG INK workshop here. In July, Lyell also plans to start offering an entirely online class which will allow beginners to learn on smaller pieces of wood and print at home.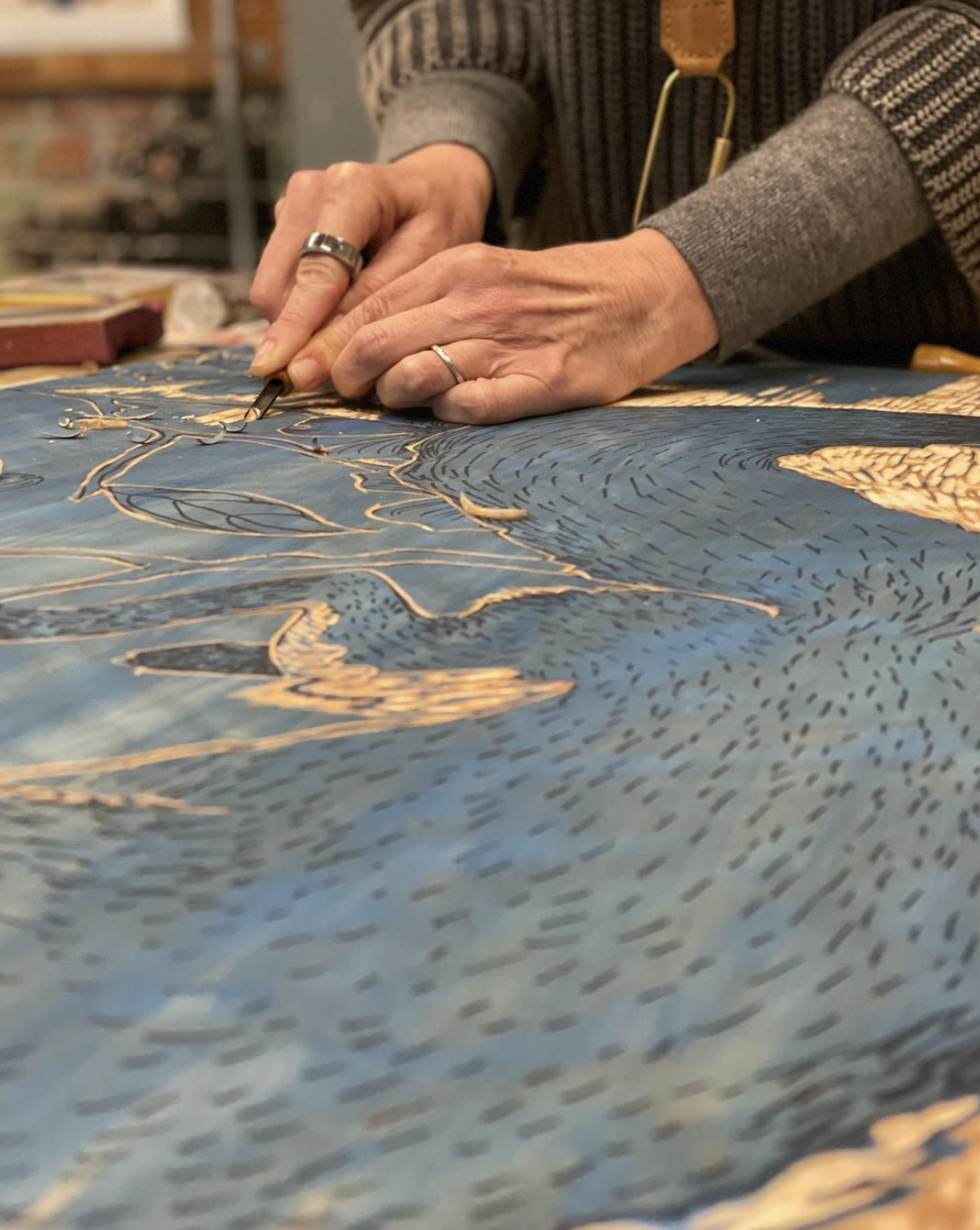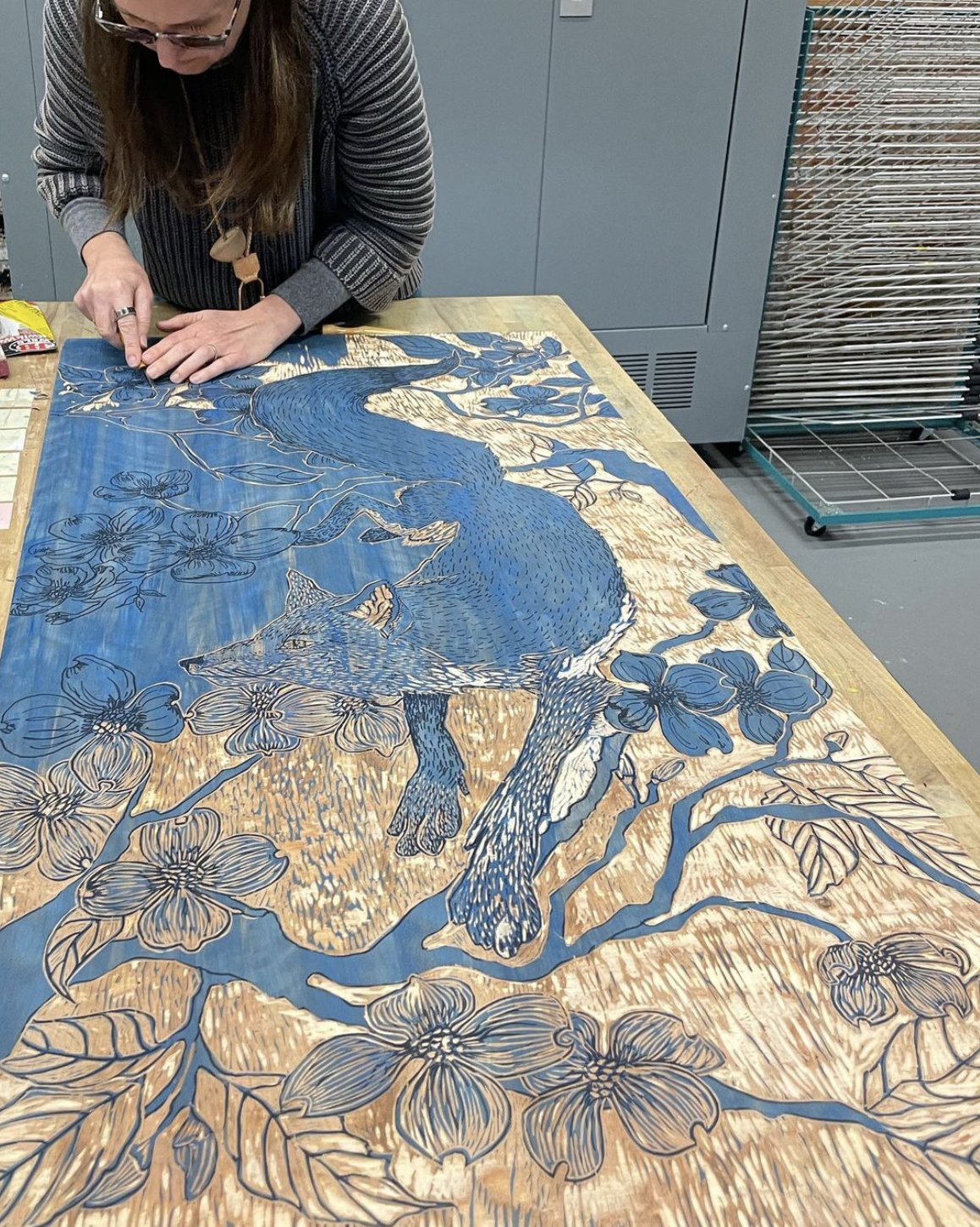 Wood can be ART…
When Cory Bonnet was working in hardwood plywood distribution, he never imagined that 20 years later, he'd have made a career creating art and preserving artifacts dedicated to the steel industry.
It was 2006 when he was first introduced to PureBond as a medium for painting and was able to obtain it easily through his position. Almost two decades and an immense artifact collection later, Cory still uses PureBond in his artwork.
In June 2021, Cory came into an enormous quantity of foundry patterns, molds and pieces of equipment tied to the steel industry from the late 1800s and early 1900s. Since then, Cory has been working tirelessly to display, preserve and utilize this windfall of history. This led him to found Patterns of Meaning, a 10,000 sqft. studio in downtown Pittsburgh dedicated to telling the stories of the people who built America.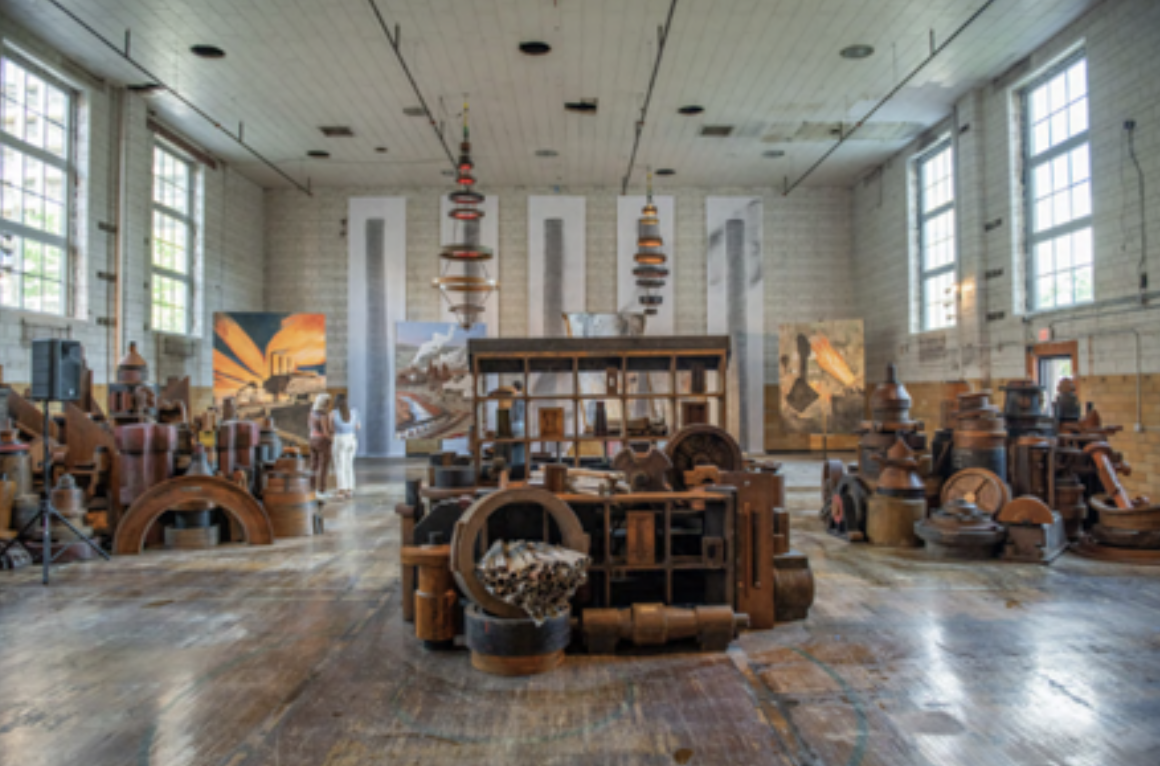 There, he makes works of art honoring these artifacts and the legacy of steelworkers, many of which are painted on PureBond panels. "The birch and maple plywood, their grain and wave, make it such a good surface to work with," Cory said.
In fact, Cory views the wood as more than just a medium, but a guide for the flow of the piece. "The wood takes the paint and allows some of the grain to come through. I let the grain dictate a lot of the direction of the painting. I love it because it adds details I don't have to create," he noted. "I'm pulling stuff out of the panel rather than building up how I would on a fabric canvas. The paint and pigments get pulled out of the substrate like magic. I don't have to think about it, I just have fun watching it appear."
Because part of Patterns of Meaning's mission is to honor the people who built America, it is also important to Cory that PureBond comes from North America. "To do these projects, I'm using products that are made and manufactured in North America — it's supporting meaningful jobs for people," he said.
Having grown up in Pittsburg, Cory reflects on the effects of the steel mills closing: "It wasn't until I started creating that I realized what they lost was more than a job. Every day, they were going to work and creating something that was useful and they could see at the end of the day. They could leave work and see bridges and buildings made of what they created and share it with their kids."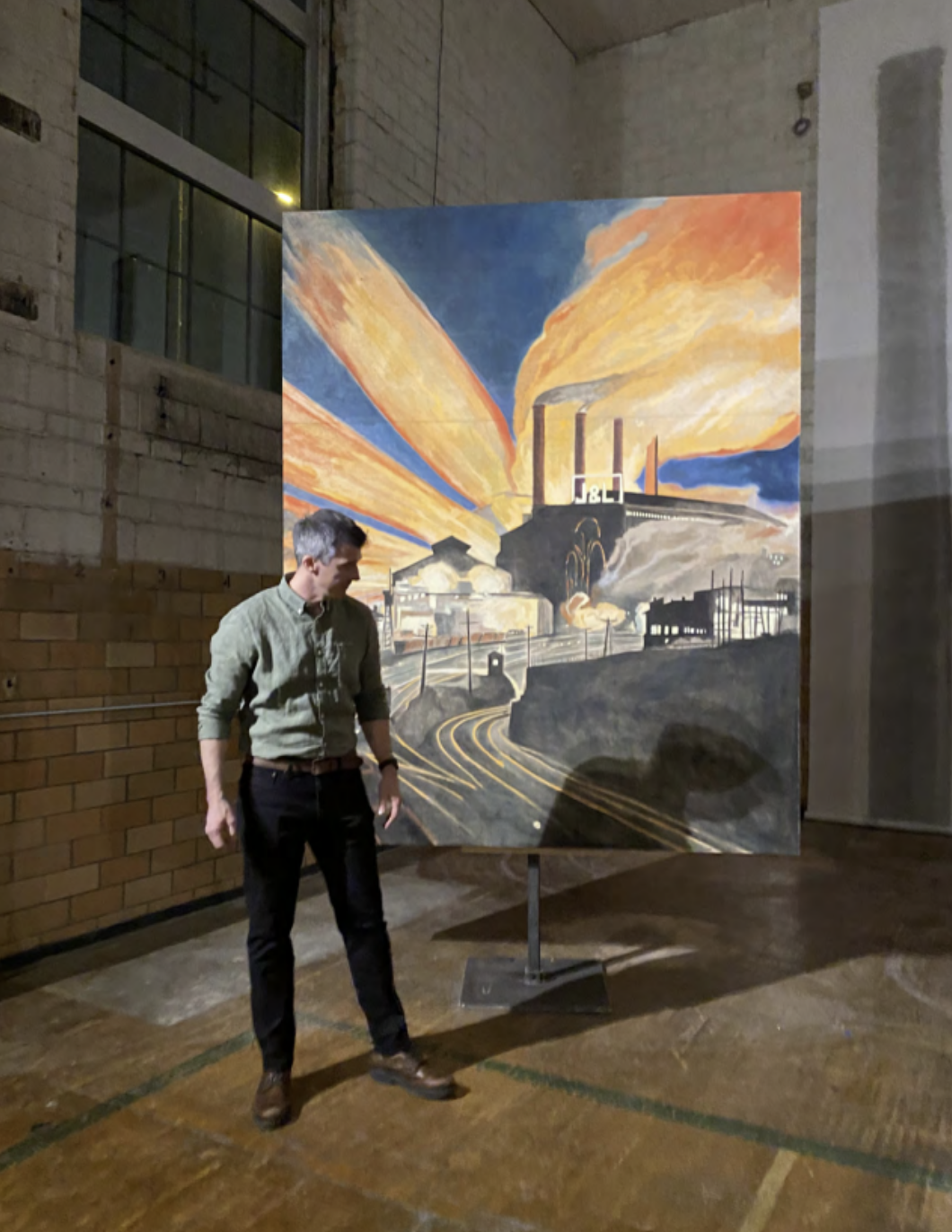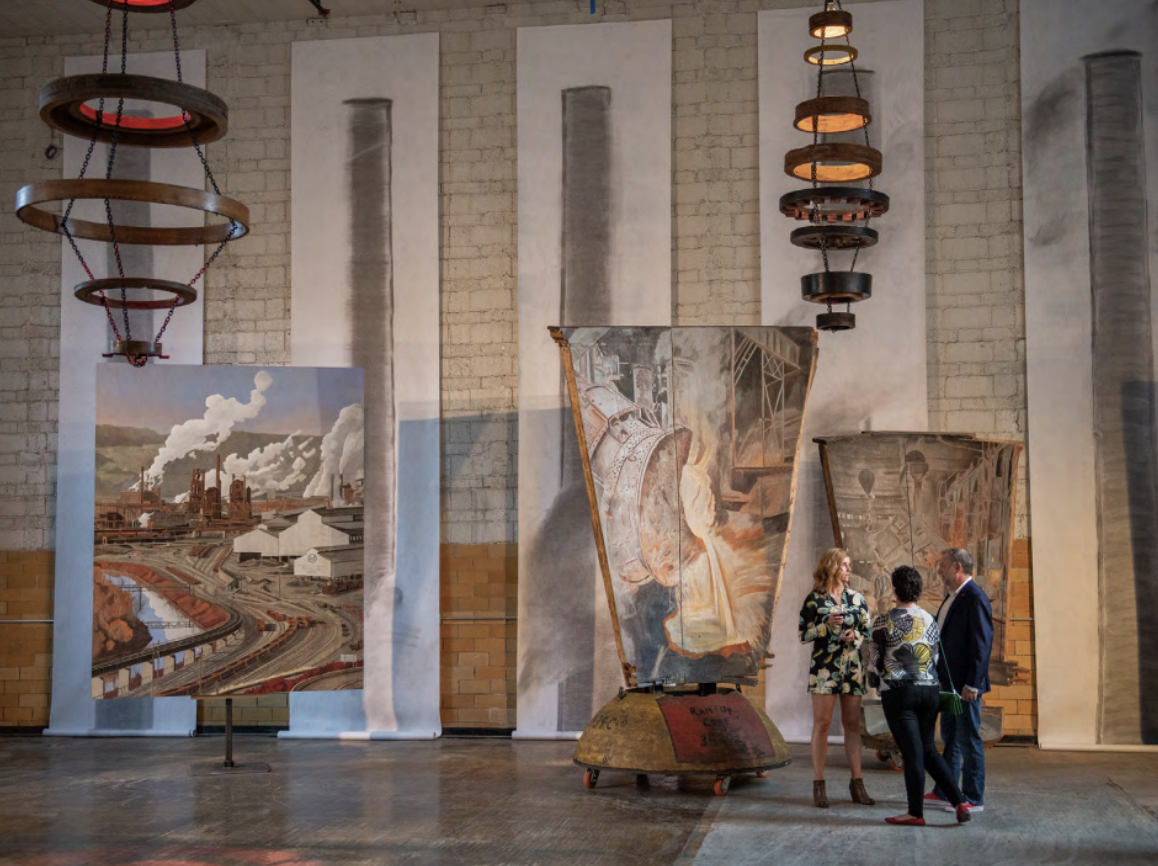 You can learn more about Cory and Patterns of Meaning here.