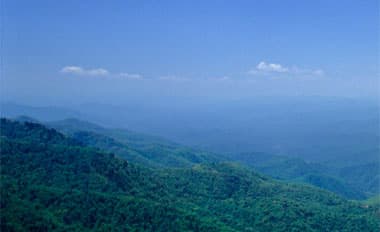 July 22, 2020
•
by Columbia Forest Products
Most DIYers and builders are aware of how affordable medium density fiberboard is. This budget-friendly material has made many residential and commercial projects possible, and it remains a popular choice in construction and woodworking because it's so accessible.
But there are a few things that even the most seasoned builder might not know about MDF.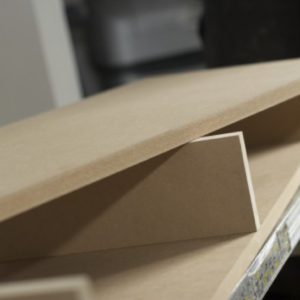 What Makes MDF So Special?
MDF is widely used to produce cabinetry and furniture and is available through many wholesale distributors and home improvement retailers. It's an affordable and easy-to-use material that offers product designers a versatile solution for building.
Medium-density fiberboard is a durable wood panel, made from compressed wood fibers fused together by heat and resin. It's a proven manufacturing process that incorporates wood chips, shavings, and sawdust, and it produces a smooth panel that's great for applying color and other finishes.
Some MDF products even give builders solutions for projects that will qualify for LEED credits. "Columbia Forest Products makes plywood that is both FSC-certified and formaldehyde-free," and incorporates particleboard and MDF with no added formaldehyde upon request," writes Melissa Dalton for Curbed.
But there are a few more things you might not realize about MDF as a material and product. Here are a few of our favorite surprises:
The first versions of medium density fiberboard were manufactured in the early 1900s when William Mason (friend of Thomas Edison) successfully produced compressed wood panels … entirely by accident.
MDF was patented in the 1960s by engineering firm Miller Hofft. The first mill started up in 1966 by the Allied Chemical Corporation in Deposit, New York.
The name 'medium density fiberboard' was first coined by Harry Raddin in 1970, in his research article: "The economics of the system producing dry process medium density fiberboard."
The world's first continuous MDF press was installed in 1985 by Louisiana Pacific in Oroville, CA, just 40 miles from the world's first rice straw-based MDF plant (CalPlant) in Willows, CA.
You'll often see workbenches and tables made from MDF because it's a strong and affordable product. But MDF is also featured in trendy modern cabinetry and a few other surprising applications, like toilet seats, dry erase boards and ping pong tables. Plus, MDF is used in slot walls seen in many retail stores all over the world.
Medium-density fiberboard is often used in home building projects, but DIYers will need to ensure they use the right tools to manage dust when using MDF. Because it's already made of processed wood fibers, there is considerable sawdust produced during cutting. Read more about managing MDF dust here.
Want to get rid of your wood scraps? MDF scraps have inspired a few creative and stunning projects like the table above, using the leftover pieces and a little imagination.
You can use MDF in a variety of woodworking and building projects, but it doesn't work in every application. MDF is highly stable when it comes to moisture and temperature fluctuations, but it's not appropriate for outdoor furniture.
But you should definitely choose MDF when you want to get creative. Since it has a smooth surface and takes finishes well, MDF gives designers the opportunity to play with all kinds of color. MDF can even take veneers like leather and vinyl, if you're looking to play around with texture.
Medium-density fiberboard is a favorite with DIYers because it gives them solutions for big design details. Bold door designs, ceiling tiles, intricate wainscoting and trim ideas are all made possible (and affordable) when you use MDF.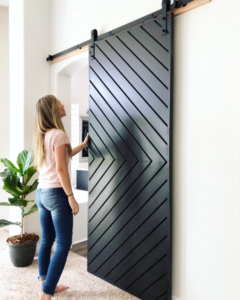 Surprising Design Solutions
It's no mystery that MDF is an affordable, durable wood product, but there are some surprising and inspiring projects out there. From functional furniture to cabinetry to creative woodworking projects, MDF has enhanced a multitude of designs in its short history.
Need more ideas for your furniture or remodeling project? Here are a few more of our favorites that were made possible with MDF.
And if you need any more proof of MDF's versatility, take note: The products and projects featured here are sure to impress.